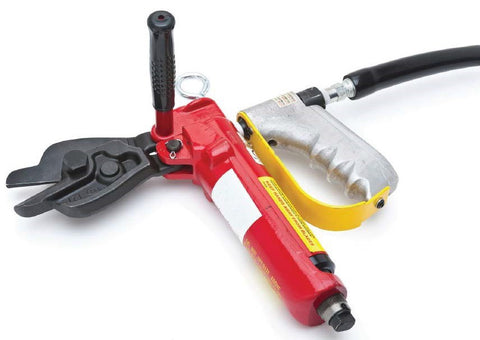 Hydro Technology Systems 7800 Industrial Hydraulic Iron Grating Cutter
---
---
Call : 504-228-4049 or Email: sales@hydrotechnologysystems.supply for Price and Availability.
ALSO AVAILABLE TO RENT
Product Information Sheet:  DOWNLOAD 
Hydro Technology Systems 7800 Industrial Hydraulic Iron Grating Cutter
Cutting Iron Grating by conventional methods; using torches can be dangerous because of flying sparks and using reciprocating saws and impact chisels are dangerous and labor intensive.
The latest and safest technology for this problematic application is the H.T.S. Industrial Hydraulic Iron Cutter. This unique and specialized tool was developed specifically for cutting iron grating in industries like Refineries, Chemical, Petro-Chemical, Oil & Gas Production and Nuclear, & Fossil Power Generation.
This remarkable and powerful tool cuts iron grating literally in seconds, while making a difficult task simple, quick and easy for your maintenance personnel and producing optimum results.
This is a Must Have tool for anyone removing or installing all types and manner of grating.
The tool has a cutting force of 18,600 lbs. and will easily and cleanly cut grating as wide as 1.5 inches (38mm) and .250 inches (6.5mm) thick.
The tool operates with an air powered hydraulic pump.
No electricity required.
Hydro Technology Systems offers the H.T.S. Industrial Hydraulic Cutter for sale or rental.
THE H.T.S. Industrial Hydraulic Iron Cutter - A safe and time-saving product
The HTS Hydraulic Grating Cutter is available NOW! Please contact us for further information.
---
We Also Recommend