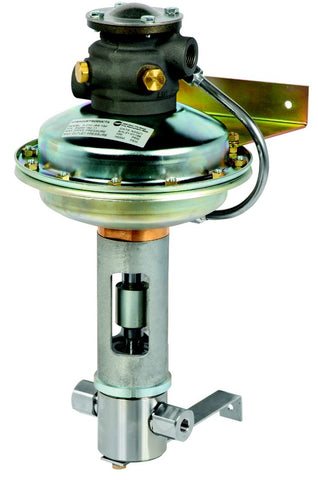 Sprague | S-216-JS-60 Air-Driven Separated Pump, Non-Contaminating | Part No. 77896-11
Teledyne Sprague, Air-Driven Separated Pump, Non-Contaminating
Model S-216-JS-60
Part No. 77896-11
Features & Applications:
Mechanical separation of the liquid portion from the air driven portion of the pump.

Allows pump to service contaminate-free fluids or fluids for human consumption.

Liquids for food processing, liquids for atomic energy use, proof testing of pressure vessels such as oxygen and nitrogen bottles, injecting corrosive inhibitors into pipe lines or for other specialized uses.

Standard with Nitrile Seals.
Alternate Seal Options : ( Email or Call )
EPR______________________P/N : 77896-84

Technical Specifications:

 Pump Model No.
Part Number

Maximum Output 

psi (bar)

 Port Threads

Driving Air, Inlet, Outlet

Actual Weight


lbs

S-216-JS-60
77896-11

6330

(436)

1/2 NPT , NFC, NFC

 24
---
We Also Recommend